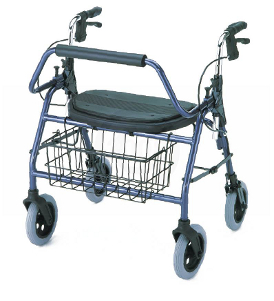 ACG Medical Supply has experienced a strong growth in the demand for bariatric home medical equipment over the past several years. It seems we have begun selling more equipment for overweight and obese persons, in order to make their daily lives and mobility easier.
Bariatrics is the branch of medicine that deals with causes, prevention, and treatment of obesity and its associated diseases. As millions of baby boomers start to move into old age, and in some instances, obese circumstances, a high demand for a variety of mobility devices and bariatric home medical equipment has increased.
The needs for an obese individual may vary. They may simply need a cane or walker to help support all the weight that the body is incapable of holding up on its own. Or, the person may need a heavy duty hospital bed. Their home may need special home medical equipment in the bathrooms, like bath chairs or grab bars. Others may require power wheelchairs or patient lift for mobility.
These are all special needs and daily living issues. It's clear that basic daily activities could be difficult for an obese or handicapped person without knowing that home medical supplies are available from stores like ACG Medical Supply.
ACG Medical Supply's products and training can provide the mobility options to support the weight of bariatric patients and help them have a better daily lifestyle. Our technical and customer service staff can deliver and set up home medical equipment if you live in the DFW area. Once you've started using the bariatric products, we can answer any questions you may have. Contact us today at 1-844-463-0737 or sales@acgmedical.com. We're here to help you live better and stronger life!